Movers for homes and businesses throughout the Washington Metro area
Residential Moves
Fairfax Transfer & Storage has been proudly helping families move to, from and around the Washington, DC area since 1959. For over 50 years we've provided our customers with courteous, efficient moving and storage services. If you want your family's move to be fast, affordable and worry free, call Fairfax Transfer & Storage today.
---
Yelp Reviews
Fairfax Transfer and Storage is highly reviewed and recommended by members of Yelp, an online guide that helps people find great area businesses based on the informed opinions of a vibrant and active community of locals in the know. For more information on Yelp and to read unbiased reviews of our services, click the Yelp logo.
Commercial Moves
Moving is tough on a business. You can't maintain your commitments to your customer and clients while everything you rely on to do your business is sitting in boxes nor can you afford to maintain two offices for very long. For a business to move successfully, it needs to move fast. To move fast, you need a moving company with decades of experience moving businesses in the Washington DC area.
---
Porch Reviews
Angie's List
Fairfax Transfer and Storage is proud of the high standards we've maintained throughout our decades in the business of moving businesses and people. That's why we use Angie's List to assess how well we're doing to keep our valued customers happy. Please visit AngiesList to review and grade our quality of work and customer service.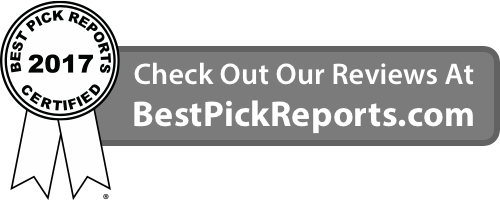 Every year, EBSCO Research releases its "Best Pick Reports" detailing the best service providers in select areas throughout the US. Fairfax Transfer & Storage is proud to again be chosen as a Best Pick this year.
For more information on EBSCO Research's tough selection process, click here.