Just because you hired movers to pack up your home doesn't mean that you can sit back, relax, and wait for them to handle everything. Taking steps to prepare your home before the movers arrive will help make sure that the packing and moving day goes as smoothly as possible.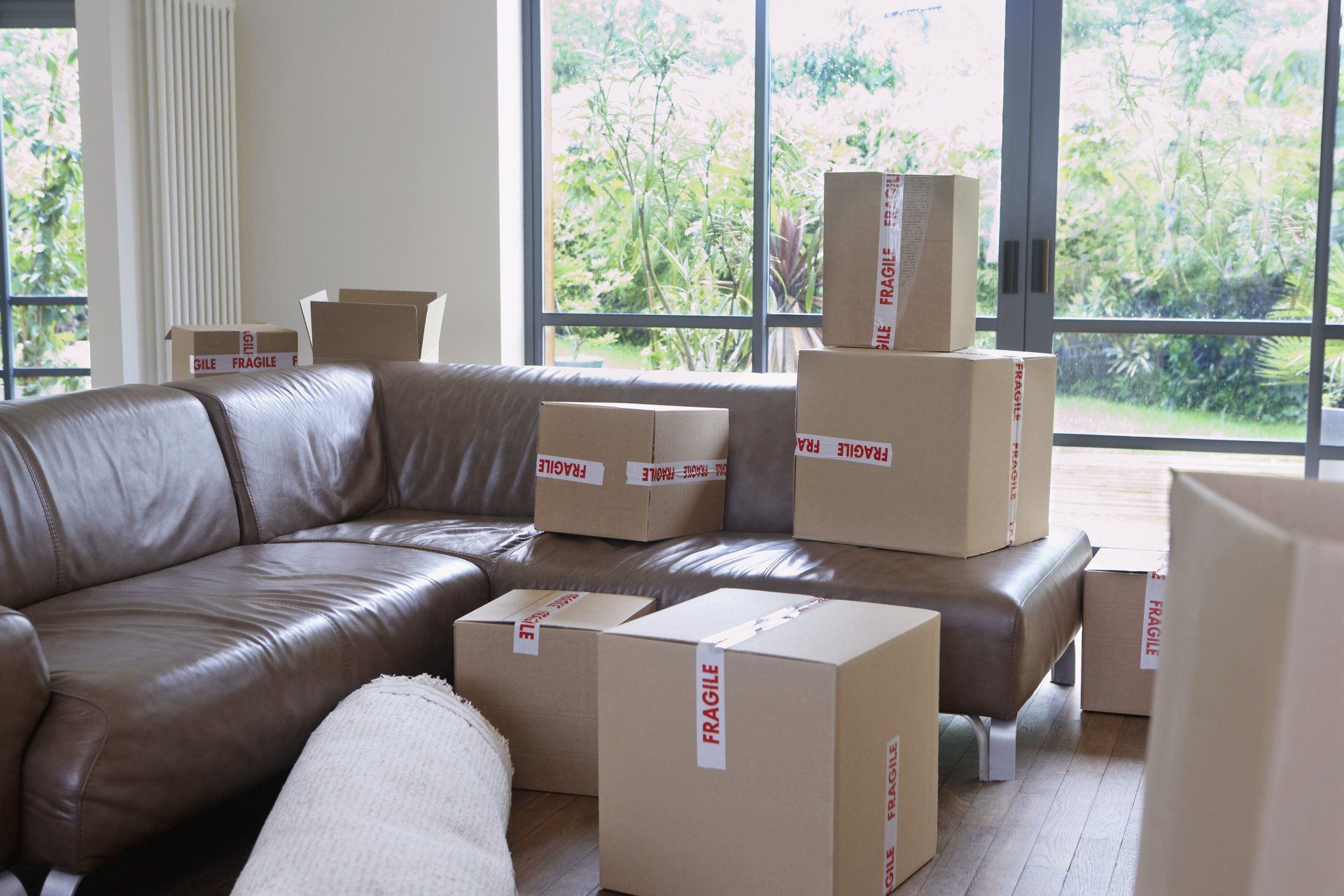 1. Go Through Your Belongings
Before you move, it is always a good idea to go through the belongings in your home so you are not carting items that you don't need or want to your new home. As you go through your belongings, focus on getting rid of items that you don't like, don't use, or that will not fit in your new home.
For example, if you have a desk that you haven't used in a long time, maybe it's time for it to go. Or if you have an oversized couch that will not fit through the door at your new home, don't bring it with you.
Spend some time going through each room in your home before your move. Arrange to either donate or sell the items that you don't want in your home. Try to accomplish this task a few weeks before moving so everything you don't want to move is out of your house by the time the movers arrive to pack up everything you do want to take with you.
2. Plan for Items the Movers Can't Pack for You
Movers cannot pack up everything in your home for you. There are some items that movers are not allowed to pack or transport in their vehicles for you. If you have any items that your movers won't be able to take on their truck, you will have to figure out how to pack and transport them.
Hazardous Items
Movers can't pack dangerous or hazardous items. There are many items in your house that you may be surprised are considered hazardous items, such as nail polish remover, paint, and even matches. Other items may not be as surprising, such as fireworks, lighter fluid, and propane cylinders. You will have to pack and transport hazardous items in your own vehicle, or properly dispose of them before your move.
Fresh Food
Most moving companies will pack up sealed, non-perishable items for you, such as all the canned and boxed food in your pantry. On the other hand, most moving companies cannot pack opened food or perishable food items. However, rules vary from one company to the next
If you are making a short move across town or a few hours away, you can pack up perishable food in an ice chest and move it yourself. If you are making a long distance move, though, it is better to either use up, give away, or donate any perishable food items before your moving day.
Plants
Finally, most moving companies will not move your plants for you. If you have a lot of houseplants, you'll want to pack them up and move them yourself. Be sure to warp the containers up and place each plant in a box so that it stands up. And be sure to pack or make arrangements for any dangerous items, perishable food, and plants that you want to move to your new home.
Before the movers show up to pack up your home, go through your belongings so you are only moving what you want to move. Make sure that you also prepare a disposal and packing plan for the items in your home that the movers can't help you pack or transport.
To learn more about how a professional moving company can help you with your moving day, give us a call at Fairfax Transfer and Storage. We can help make your move go as smoothly as possible.