Arlington is the home of the Pentagon, Reagan National Airport, and numerous academic institutions. It is also the smallest self-governed county in the country. It comes as 5th with the highest income, and 11th with the densest population on a national level. Located opposite Washington D.C. across the Potomac River, Arlington is a popular residential and commercial place. Fairfax Transfer & Storage is among the premier local movers Arlington VA residents trust and happily recommend. We serve the local area since 1959 and offer highly efficient moving services you can rely upon. Our company is built on the premises of integrity and quality, so you can count on a flawless moving experience supported by our team. Connect with us to secure a swift home or office move to or from Arlington, and enjoy the benefits we offer.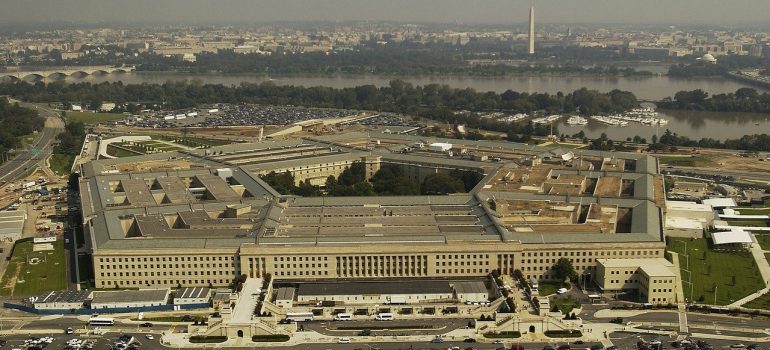 A team of movers working as a coordinated unit
Fairfax Transfer & Storage is one of the finest moving companies Arlington VA has on offer. We are local moving specialists with decades of experience. Hence, with over 40,000 successful moves under our belts, our team is the ideal supporting cast to move you to your new home or workspace. So, trust us to work in synergy and provide you with the most time and cost-effective moving solution you have on hand. Besides, each of our crew members is a clean-cut mover, skilled, and vetted to perform with efficiency and integrity. Fairfax Transfer & Storage takes pride in the quality of workmanship we consistently provide with every move we work on. Thus, choose to work with the best movers in Arlington VA, and give us a call today to see what exactly we can do for you.
Fairfax Transfer & Storage is committed to complete customer satisfaction
The moving industry is one of the most competitive fields in the US. Only those with a commitment to quality work and superior customer service can advance. This is exactly what keeps Fairfax Transfer & Storage at the forefront of the local moving industry for many decades. In fact, we have a long list of happy customers and numerous returning clients.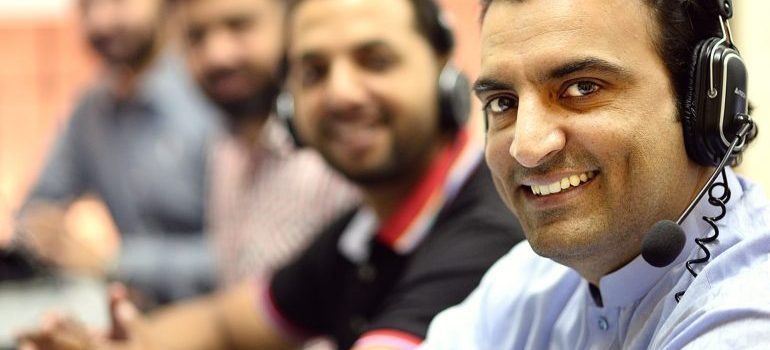 Our team will work hard to meet and exceed your moving expectations. Count on us to listen to your moving needs and concerns. Further, the specialists at Fairfax Transfer & Storage will offer you the best options based on your moving needs. Our dedicated team of movers Arlington VA will handle your possessions with delicate care, while working fast and within schedule. We will protect your property and valuables from damages at each stage of the transit, from start to finish. So, one of the finest moving companies Arlington VA is just a phone call away. Pick up the phone and talk to our friendly staff at Fairfax Transfer & Storage today, and book your upcoming move.
Specialist local movers Arlington VA providing effective moving services
With extensive experience in the field, Fairfax Transfer & Storage has the moving process down to a science. Our Arlington VA movers will transfer you, your family, or your business to or from Arlington with care, speed, and enthusiasm. We invest our knowledge and resources to offer unparalleled expertise for the optimal outcome of your moving project. 
The expert team at Fairfax Transfer & Storage will streamline your household moving process, to make it a smooth and positive experience for you and your family. Besides, we will slash stress, and you can rely on us to resolve any twists standing on your way to your new home.
Our commercial moving services are crafted with special attention to minimizing downtime. Fairfax Transfer & Storage will conduct your commercial relocation project with an efficiency that is in your best interest. We will provide you with a consultation and a free estimate, so we can draw up the perfect plan of action together. Thus, give us a call today, and lets' schedule a meeting.
Trusted moving company offering storage services
As specialist Arlington movers aiming to provide our clients with the best moving options, we are aware that storage is an aspect that makes moving and business operations a lot easier. Therefore, Fairfax Transfer & Storage will provide you with storage solutions to fit your specific needs. We have options of long and short-term units available. So, if you are looking for a clean and reliable place to keep any of your goods, just get in touch with us. We will provide you the ideal storage services, regardless of whether you are moving or looking for ways to streamline your work.
Additional services Fairfax Transfer & Storage offers at your convenience
Besides expert moving services, you can count on our assistance with your senior downsizing project. Our haulers in Arlington VA are courteous and caring and will help you complete your home improvement project or your move up to your expectations.
Moreover, take note of the white glove delivery services we offer at numerous locations in the area. Rely on our expertise and benefit from a dependable delivery. Fairfax Transfer & Storage serves diverse accounts of individuals and businesses.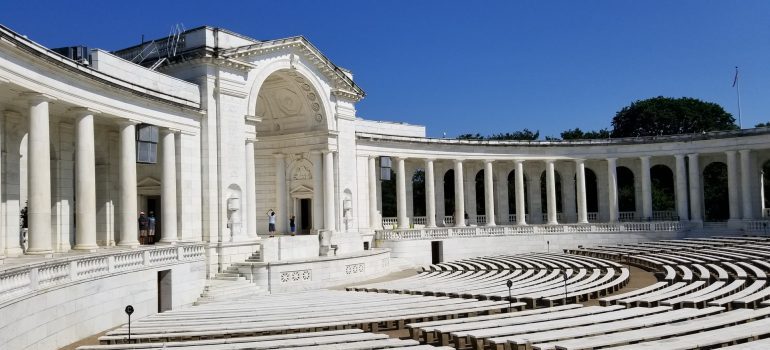 Quick facts about Arlington by Fairfax Transfer & Storage
Arlington is the 6th largest county in the state of Virginia, and the smallest self governed county in the US. It is rich in Colonial and Civil history and a popular tourist destination for history buffs. With a quality education system and plenty of outdoor activities, the county of Arlington is a good place to raise a family. Its population is about 207,000 and it enjoys a high-quality lifestyle. The most famous sight here is the Arlington National Cemetery established during the Civil War.
Contact Fairfax Transfer & Storage and partner with the best movers in Arlington VA
Move within Northern VA or Washington D.C. metro area with the best local movers for your utmost content. At Fairfax Transfer & Storage we are moving specialists dedicated to serving local residents with quality and efficiency. Moreover, benefit from our decades-long experience and unparalleled customer service. Hence, contact us today, and make your move to Arlington safe, smooth and easy.
How it
Works
Get Your Free Quote
Fill out the form on our website or contact directly and we'll provide a free moving quote for your convenience.
Book Your Move & Start Planning
Our team of seasoned Northern Virginia movers will help you create a tailored relocation plan for a smooth moving experience.
Experience a Seamless Moving Day
Enjoy your peace of mind while Fairfax Transfer & Storage takes care of the logistics and all the heavy lifting.