Whether you are moving for a job, education, or merely a change of scenery, Northern Virginia is the perfect bundle of opportunities. Locals fondly call it NOVA, and this is the most densely populated area in the state of Virginia. It hosts incredible museums, fabulous natural sceneries, and a lively entrepreneurial spirit. Moreover, it's in the orbit of Washington D.C., which makes it a highly desirable place to live in. Moving to Northern Virginia is a fantastic life-changing event. Our specialists at Fairfax Transfer & Storage will make your move a memorable experience. Today, they will share their local knowledge with you through a few facts you should know before relocating to NOVA. These will help you move with ease, and settle in no time. 
Your plan of action for moving to Northern Virginia
Moving to a different place, and even to a different neighborhood requires you to do some thorough research. Thus, make a point to learn as much as you can about Northern Virginia, before you make a final decision to move here. As soon as you do so, book your residential moving services with time to spare. Hire an experienced local mover to optimize the outcome of your moving project.
Northern Virginia offers diverse job opportunities and one of the most educated workforces in the country. It is home to some of the wealthiest counties in the US. Naturally, this sounds enticing. However, you shouldn't forget to factor in the higher costs of living that will follow your move to Northern VA. To help you tackle your research project better, below we share a few things to know when transferring your life to NOVA.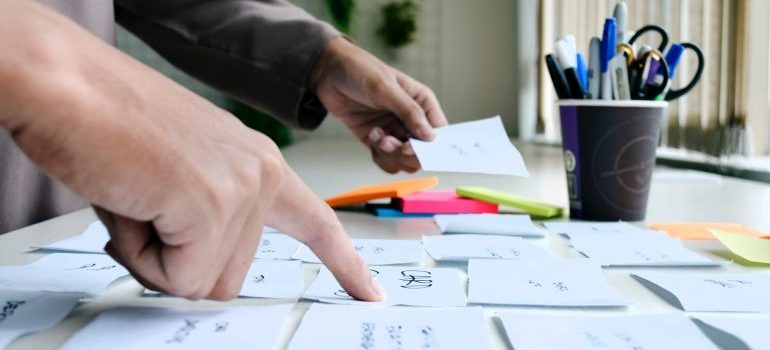 Things to know about Northern Virginia
Northern Virginia boasts economic competitiveness, and it's a powerful economic engine of the state and the Washington metro area. It's a base for many tech companies and successful businesses. Thanks to its proximity to the nation's capital, it's a popular place for commercial moving. Regardless of whether you are moving houses or your entire business, here's what is good to know before you do so:
Cost of living
Education
Public transport
Real estate
Diversity
The cost of living in Northern Virginia
There are several cities comprising the Northern VA region. Depending on the exact location you are relocating to, there could be slight variations in the cost of living. However, in general terms, NOVA's cost of living is pretty high, and it's above the national average. But compared to other cities on the East Coast, like New York, Boston, or Washington D.C., the price tags here are slightly lower. Certainly, if you live in a rural area, you should expect your expenses to be less than in major cities. Hence, when relocating to Northern VA, make a point to do thorough research on the topic.
Top-notch education and quality workforce
Some of the highest-paying jobs in the US are to be found on the Washington metro area job market. So, you should know that Northern VA as part of the thriving DMV area offers abundant prospects for career development. Many public and private schools feature among the educational institutions with the highest ranking in the country. Some of the finest universities and colleges in the US are located here and are an attractive option for domestic and international students. Therefore, if you have kids, your move to Northern VA will benefit them in many ways. Otherwise, you should be prepared to compete with a highly skilled workforce for the job you intend to get.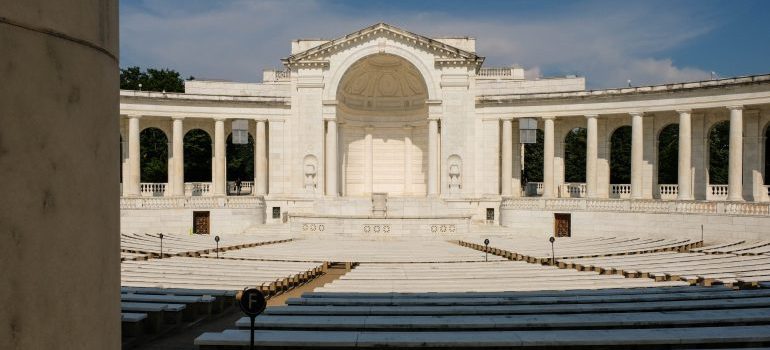 High-quality infrastructure and transportation network
Northern Virginia has a well-developed infrastructure that supports the numerous businesses located in the area. If the nature of your business is such that requires delivery services, you will benefit from our offer. Besides, there is mass transit in Northern VA known as Metrorail. It has the second-highest ridership in the country, after NYC. The Metrorail will give you easy access to the entire DMV area, and you should study it carefully before moving to Northern Virginia, especially if you will be commuting to the capital for work. There are two major highway systems in the region. Both are a great option to explore Northern VA if you have your own set of wheels. You are sure to be impressed by the scenic views along the road.
Explore your housing options before moving to Northern Virginia
The real estate market in NOVA is constantly expanding as a response to the growing population and high demand. You can choose from a wide range of housing types at various price points. From high-rise apartments and condominiums to single-family homes and townhouses you have a lot to choose from.
When it comes to commercial property, a fun trivia fact is that Fairfax County is the largest suburban office market in the Washington D.C. area and second on a national level. If you are looking for office space, you can choose from a one storey building to high-rises and everything in between. Hence, secure your new home or workspace before moving to NOVA, and explore the area free of hassle.
Diversity is a hallmark of Northern VA
NOVA's population is rapidly growing, and that is closely followed by diversity in demographics. Local communities appreciate and support the melting pot of cultures. In fact, schools use cultural diversity to educate and prepare young students to become global citizens. You will surely agree, moving to Northern VA and becoming a part of such a diverse community is an exciting and inspiring prospect.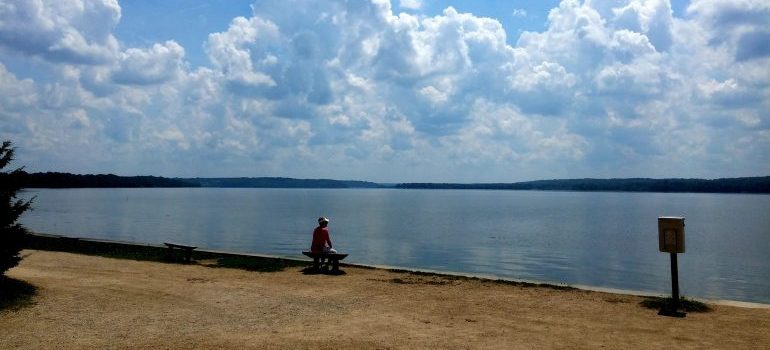 Make a list of places to visit in Northern VA before your move here
The region is rich in civil and colonial history, as well as in natural and cultural sights. There is a bevy of parks, recreational activities, and cultural venues to appeal to anyone's taste. Thus, here are a few places that we reccomend you take note of:
Old Town Alexandria – history buffs will appreciate the nostalgic charm of the place. Admire the well-preserved 18th-century buildings, great restaurants, and museums.
Great Falls National Park – nature aficionados will be enchanted by the dramatic waterfalls the Potomac River creates. There are numerous trails from easy to hard, and here you can hike, cycle, and enjoy horseback riding.
The Pentagon – an hour-long guided tour will take you through a mile and a half of this massive building.  You will have to reserve it 14 to 90 days in advance and beware that the places fill up quickly.
In summary, above are some of the main things you should know before moving to Northern Virginia. So, take your lead and do your in-depth research, to enjoy a smooth transition. Good luck.